The early fall 2014 announcement that an Abu Dhabi private investment firm, Al Nowais Investments, had finalized plans for the development of coal-fired power plants in the Suez Canal region was the type of news that many Egyptians had long been awaiting. Egypt, which has suffered chronic energy shortages since the aftermath of its recent political upheaval, has made no secret of its dire need for additional power sources.
According to a Reuters report, Al Nowais Investments, owned and chaired by Hussain al Nowais, is the lead developer of the two coal-fired power plants, the final cost of which has not been determined. Coal for the plant, which will be constructed in the coming years, will be sourced from various international locations including Indonesia and South Africa.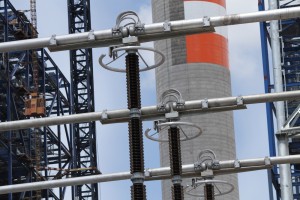 Al Nowais Investments' move into the Egyptian energy industry is notable for a number of reasons, the first of which is its role as one of the first private investors in the nation's energy supply. The shortage in power explains why the country decided to open up opportunities to private investors. Al Nowais noted that he was eager to be one of the first investors to take Egypt up on its offer for private investments in energy, a trend in energy that is gaining traction around the world. Al Nowais Investments' arrival could also help aid efforts to modernize the nation's significantly inadequate power grid, which Reuters estimates will ultimately cost approximately $5 billion to fully overhaul. This largely dysfunctional grid is lacking in large capacity reserves and is supported by 51 aging gas-fired power stations, 25 percent of which are over 20 years old. Al Nowais Investments could be just the commitment the country needs to realign its energy initiatives and re-emerge as a stable Middle Eastern economic power.
Why else does this new activity in the Egyptian energy sector matter? Energy has recently been a significant cause of public dissent. For the first time in decades, power outages have been common across the nation, most prolifically during the summer of 2014. A private entity's willingness to claim a stake in the Egyptian energy industry is also significant for both its unexpectedness and its potential to persuade additional investors to join on. Egyptians currently pay between 1 and 7 cents per kilowatt hour, while Americans pay between 7 and 38 cents for this same amount of electricity, according to Reuters. The minimal return on investments a private supplier would gain from an Egyptian customer base has therefore long been a deterrent to investors, but now those like Al Nowais hope that the commitment of just one entity to this region will be the catalyst needed for others to jump on board, and ultimately raise prices over time.
While the current landscape of Egypt's energy industry is far from sufficient, the announcement of Al Nowais Investments' plans for new power plants have left many hopeful that there's a much brighter future to come.