The UAE has established itself as one of the global financial hubs and is in the midst of major economic development as it continues to industrialize and innovate.  The Khalifa Fund for the Enterprise Department has begun discussing methods of helping small and medium sized enterprises (SMEs).  Right now, the leading idea is an incubator program to help Emirati innovators receive the financial support needed to give them the resources to develop their ideas.
Chairman of the fund, Hussain al Nowais, believes the development of SMEs across the UAE is important to the economic future and stability of the country.  He commented on the fund saying "The fun is currently working on developing a vision for those incubators and the mechanism of action, the services and facilities to be provided by the beneficiaries' sectors including finance".  The Khalifa Fund is also in the midst of discussions with other potential partners from the investment and education sectors.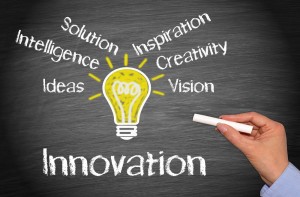 Currently the fund is developing digital services that will allow interested in entrepreneurs to electronically submit their projects.  The aim is for this service to be completed by next year.  The incentives being offered to Emirati owners of SMEs will not just come from the fund though, the Federal Law #2 which was approved by Sheikh Khalifa, President of the UAE last year has provisions for providing funding.  As it stands only about 3% of the government's overall loans go to SMEs which is startlingly low, but is set to increase in the coming years.
Hussain al Nowais has discussed how important SMEs are important to the UAE; they provide roughly 86% of the jobs in the private sector.   The current belief in the UAE is that the total contribution to the economy of SMEs will rise form 60% to 70% by 2020.  This is a large increase in the next five years which means providing them with better financial support is critical.  If the incubator program is able to go into effect many SME entrepreneurs will have a higher chance of success.